Workflows + Managing Risk = Automation!
Notes taken by Andy Kreienkamp, edited by Brian Mason
Updated with link to slides
The January 2018 Minnesota System Center User Group meeting will be Wednesday, January 17th from 9:00am to 3pm at the MTC in Edina. 3601 W 76th St #600, Minneapolis, MN 55435
Microsoft Premier Field Engineers have seen it all. They are on the front lines working with organizations to implement systems and troubleshoot problems. Join us in January for an extended day of content from two of these PFEs. Welcome back Steve Rachui, a frequent presenter and friend of the user group along with Danny Guillory, another skilled PFE, presenting with us for the first time. They will cover Configuration Manager topics such as Secure Communication, Client Health, Server Groups, and Data Warehouse along with a discussion oriented session on Common Mistakes, Challenges, and Problems they see in many environments. We hope to see you there.
The December 2017 Minnesota System Center User Group meeting will be Tuesday, December 12th from 4:30pm to 7pm at the MTC in Edina. 3601 W 76th St #600, Minneapolis, MN 55435
A Taste of MMS is here! MMS revolves around community. The Systems Management community is one of the best out there in terms of knowledge and willingness to help each other out. In December, we want to hear more from our local community members in Minnesota. Everyone has something they do well, and we want you to share something of yours with the group. We're not talking a long session here. Just take 2-5 minutes of your time to come up and show something you do well. 10 random participants will receive an Amazon Echo Dot or Google Home Mini as prizes. If you need a lab environment to use, we will have one available on hand.
We also have rescheduled MNSCUG elections to December due to some logistics issues in October. Come ready to vote.
Two members of Microsoft's Windows Servicing and Delivery Quality division will be in town as well to talk to people about the challenges with delivering Windows as a Service. Bring your feedback for this opportunity to help make Windows Servicing easier for all.
Thanks for being such an amazing community, and we look forward to seeing you all in December!
This meeting will be sponsored by MMS with food provided. Don't forget to register for MMS 2018!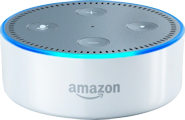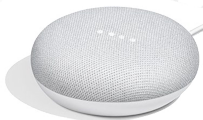 Thanks to Andy Kreienkamp for taking notes!
Top two reasons businesses have adopted windows 10 quickly:
Security
Recruiting younger employees, actually it was hardware (not finding old stuff for Win7).
Update: Kent's files can be downloaded here.
If any MNSCUG members want to try Insight Analytics then this is where they request the trial http://ctglobalservices.com/ctglobal-insight-analytics/
The November 2017 Minnesota System Center User Group meeting will be Thursday, November 9th from 3:00pm to 7pm at the MTC in Edina. 3601 W 76th St #600, Minneapolis, MN 55435
The one and only Kent Agerlund of CT Global, Microsoft MVP, will be flying in for ConfigMgr Admins Anonymous. What problems do you have with Configuration Manager? Come see some one of the best in the industry show you issues he has seen and how to fix them using best practices. Bring your questions and get them answered by the best of the best. Kent starts at 3pm promptly. Come on time.
A special thanks to Adaptiva for being our Silver sponsor!