Our next user group meeting will be Wednesday, February 17, 2016 from 4:30 PM to 7:00 PM at Microsoft's Edina HQ building - 6th Floor, Lake of the Woods room. Please register in advance so we can get a proper count for food and drink.
February will be a joint meeting between our PowerShell Automation user group and MNSCUG! Adam Bertram will be presenting on his Software Install Manger PowerShell module. A little introduction from Adam:
"PowerShell: A Software Deployment Admin's Little Helper
When you're given a piece of software to deploy, is it always just as simple as tacking on a quiet switch to a MSI? It never needs any kind of extra "help", right? Every piece of software just works 100% of the time and requires minimal registry changes, file copies, whatever in addition to the actual install. Yea, I didn't think so. In my 5 years as a SCCM admin, I deployed hundreds of different types of software and some installers made you wanna pull your hair out. This is why I developed a PowerShell module called SoftwareInstallManager. In this presentation, I will show you how I was able to go from hours of manually fixing broken deployments to a simple Install-Software function (along with dozens of other functions) to provide a standard method of executing installs across your clients."
The meeting will be sponsored by MMS 2016! The greatest conference in the known world. Register before before 15 March to get that great early bird rate. Costs go way up after that date.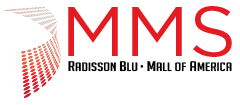 Registration is free to the public, but please be sure to sign-up if you are attending so we can ensure everyone has enough food and drink.
See you there!